$1 Excellent 5-Book Mystery Novellas Box Set Deal!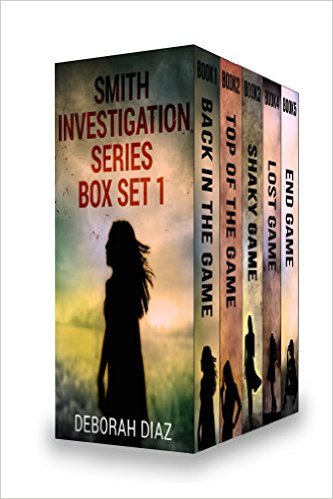 *Smith Investigation Series Box Set 1 (Deal, Not Free) by Deborah Diaz. Price: $0.99. Genre: Mystery Novella Box Set Deal of the Day, Sponsor, Mystery, Private Investigators. Rated: 5 stars on 1 Reviews. 300 pages. ASIN: B01CDZAPMW. Rob Walsh is a 49 year old retired Chief Petty Officer and private investigator. She is a rising star Private Investigator. These 5 books follow Robin's adventures as she uses her skills to solve difficult cases.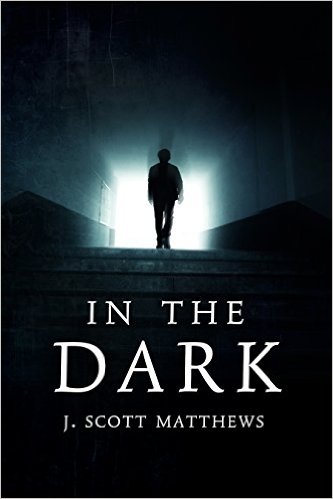 *In the Dark (Deal, Not Free) by J. Scott Matthews. Price: $0.99. Genre: Psychological Thriller Deal of the Day, Sponsor, Psychological Suspense, Mystery. Rated: 4.9 stars on 8 Reviews. 306 pages. ASIN: B01BW0PUOC. Reviewers love it: This is an amazing psychological thriller that will keep you guessing until the end! In the tapestry of great American authors, there is a new voice. Mr. Matthews weaves a splendid tale that belongs with the pantheon of era-agnostic tales! I haven't jumped like this book made me in a long time! Grab this one! Gripping, fast paced and one of my few favorites!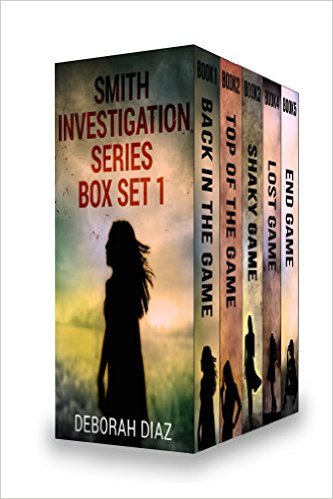 *(Box Set Deal, Not Free) Smith Investigation Series Box Set 1 (Deal, Not Free) by Deborah Diaz. Price: $0.99. Genre: Mystery Novella Box Set Deal, Sponsor, Mystery, Private Investigators. Rated: 5 stars on 1 Reviews. 300 pages. ASIN: B01CDZAPMW. Rob Walsh is a 49 years old retired Chief Petty Officer and private investigator. She is a rising star Private Investigator. These 5 books follow Robin's adventures as she uses her skills to solve difficult cases.
*In the Dark (Deal, Not Free) by J. Scott Matthews. Price: $0.99. Genre: Psychological Thriller Deal, Sponsor, Psychological Suspense, Mystery. Rated: 4.9 stars on 8 Reviews. 306 pages. ASIN: B01BW0PUOC. Reviewers love it: This is an amazing psychological thriller that will keep you guessing until the end! In the tapestry of great American authors, there is a new voice. Mr. Matthews weaves a splendid tale that belongs with the pantheon of era-agnostic tales! I haven't jumped like this book made me in a long time! Grab this one! Gripping, fast paced and one of my few favorites!
*Murder by Proxy by Sandra Olson. Price: Free. Genre: Crime Thrillers, Pediatric & Neonatal, Murder. Rated: 4.8 stars on 13 Reviews. 304 pages. ASIN: B00COPK8MO.
**Onyx Webb: Book One: Episodes 1, 2, & 3 by Andrea Waltz, Richard Fenton. Price: Free. Genre: Supernatural Thriller, Sponsor, Ghosts, Crime, Mystery. Rated: 4.6 stars on 46 Reviews. 266 pages. ASIN: B00VIP8KLC. Reviewers love it: Brilliantly stunning! This is a fabulous mystery thriller series that gives a much deeper statement about the beauty of life! There is a motivational message that ties up this exciting story! So crafty and clever! Great read, especially for commuters! Highly recommended!
*Yesterday's Thief: An Eric Beckman Paranormal Sci-Fi Thriller by Al Macy. Price: Free. Genre: SciFi Thriller, Sponsor, Time Travel. Rated: 4.8 stars on 17 Reviews. 217 pages. ASIN: B018UOTOEA. Reviewers love it: This is an extremely witty, inventive and intelligent story with a likable set of characters! I did not want to put it down! I had regular unexpected belly laughs! This is one of the very few books in my "Read Again in 5 Years" list! I hope you enjoy it as much as I did!
*Guardians of the Second Son by Allen Kent. Price: Free. Genre: Crime Thriller, Suspense, Murder. Rated: 4.9 stars on 7 Reviews. 291 pages. ASIN: B00E3G4GC0.
*Hush (Mason Black Book 1) by Adam Nicholls. Price: Free. Genre: Crime Thriller, Kidnapping, Serial Killers. Rated: 4.7 stars on 6 Reviews. 259 pages. ASIN: B01632FGSY.
*Somewhere in the Shallow Sea by Dennis Macaraeg. Price: Free. Genre: Suspense Thriller, Literature & Fiction. Rated: 4.8 stars on 6 Reviews. 249 pages. ASIN: B01738YFR0.
Wilted streets by Steve Shadow. Price: Free. Genre: Thrillers, Suspense. Rated: 5 stars on 4 Reviews. 172 pages. ASIN: B00J3AE4XW.
*** Wild Cards and Novellas